Welcome to our website, your ultimate destination for Kenmore appliance repair in Tucson, Arizona. We specialize in providing top-notch repair services for Kenmore appliances, including refrigerators, dishwashers, dryers, and washers. With our team of skilled technicians and years of experience, we are here to offer you reliable and efficient solutions for all your Kenmore appliance repair needs.
Kenmore washing machine repair
When it comes to Kenmore washer repair, we are your trusted experts nearby. Our experienced repairmen are equipped to handle common Kenmore washer problems like leaks, drainage issues, and motor malfunctions. We aim to deliver efficient and effective repairs, ensuring that your Kenmore washer operates smoothly, allowing you to get back to your laundry routine without any hassles.
Kenmore dishwasher repair
Are you searching for professional Kenmore dishwasher repair services? Look no further! Our expert technicians are well-versed in diagnosing and repairing a wide range of Kenmore dishwasher issues. Whether your dishwasher is not cleaning properly, experiencing drainage problems, or facing any other issues, our skilled team can handle it all. We are dedicated to restoring your Kenmore dishwasher to its optimal performance.
Kenmore dryer repair
In need of Kenmore dryer repair near your location? We've got you covered! Our technicians are trained to tackle various Kenmore dryer problems, such as heating issues, drum malfunctions, and control panel failures. We understand the inconvenience a malfunctioning dryer can cause, and that's why we strive to provide prompt and reliable repair services to get your Kenmore dryer up and running again.
Kenmore repairman near me
At 5 Star Appliance Repair, we take pride in offering exceptional Kenmore appliance repair services. We prioritize customer satisfaction and go the extra mile to deliver reliable and long-lasting solutions. Our technicians are not only well-trained but also familiar with the intricacies of Kenmore appliances, ensuring that you receive the highest quality of service.
Don't let appliance issues disrupt your daily routine. Contact us today for professional Kenmore appliance repair services. Our team is dedicated to providing you with a hassle-free experience and getting your Kenmore dishwasher, dryer, or washer back in optimal working condition. Trust us to be your go-to Kenmore appliance repairman near you!
WHAT NEEDS TO BE REPAIRED?
KENMORE APPLIANCE REPAIR TUCSON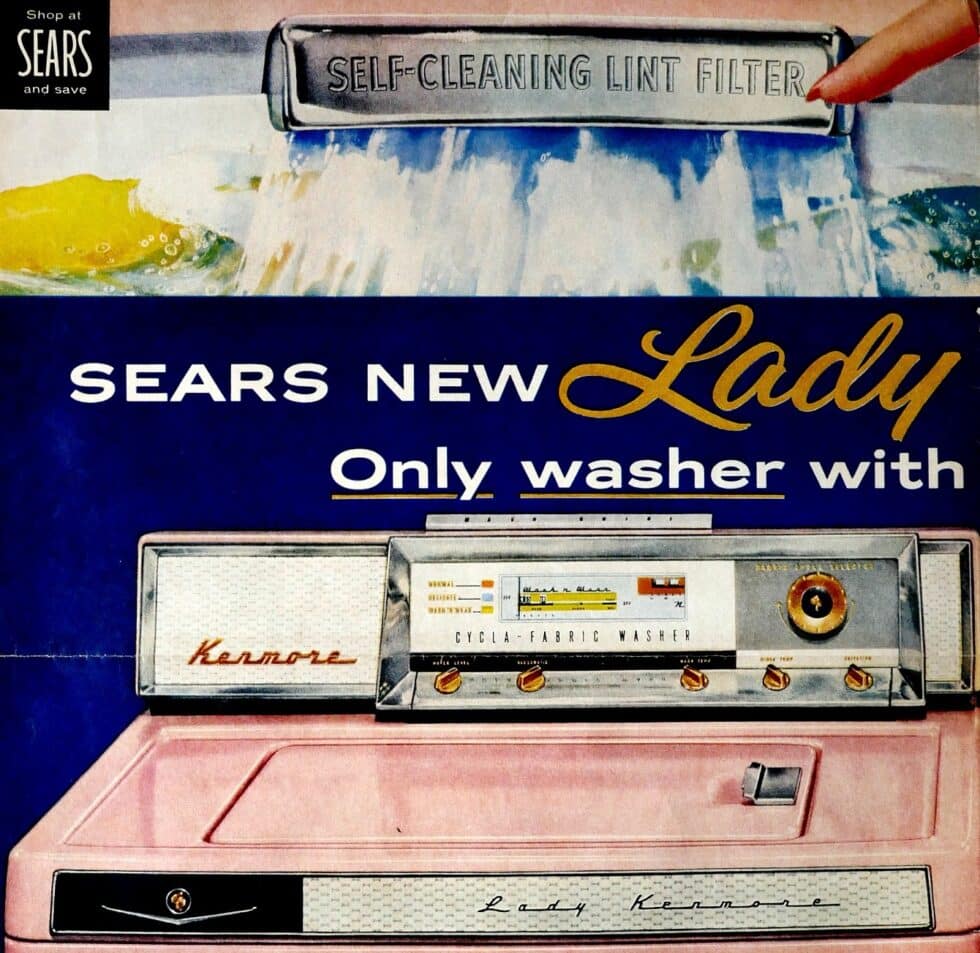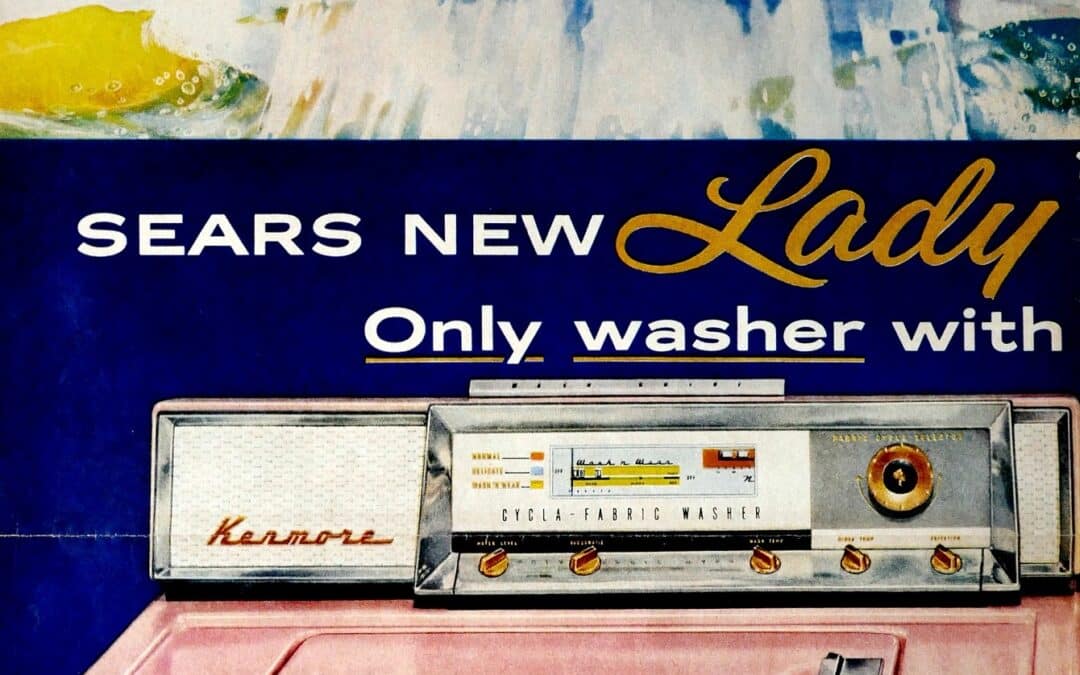 Sears, a renowned name in the retail industry, has a long-standing history of delivering quality products. Kenmore, a brand under Sears, has become synonymous with durability and performance. With decades of experience, Kenmore washing machines have earned a reputation for their reliability and ability to withstand the test of time. Customers have come to trust the Sears brand for their laundry needs.
When it comes to Kenmore washers and dryers, a few common issues tend to arise over time. One of the most frequent problems is a malfunctioning or worn-out belt. The belt is responsible for rotating the drum in both the washer and dryer, and with regular use, it can become stretched, cracked, or even break altogether. Another common issue is a faulty motor, which can result in the drum not spinning or agitating properly. Additionally, issues with the control board, such as electrical failures or programming glitches, may occur. 
While Sears washing machines are known for their quality, warranty repairs can sometimes present challenges. Navigating the warranty process, especially for complex repairs, can be time-consuming and frustrating. Many customers find it difficult to get warranty repairs done promptly and efficiently. This is where having a reliable and experienced repair service provider becomes crucial.
When it comes to Kenmore washing machine repair in Tucson, 5 Star Appliance Repair stands out as the trusted choice. Here's why:
Expertise and Experience:
Our technicians at 5 Star Appliance Repair have extensive expertise and experience in repairing Kenmore washing machines. We are well-versed in the intricacies of Kenmore models and can efficiently diagnose and address a wide range of issues.
Prompt and Reliable Service:
We understand the importance of a properly functioning washing machine in your daily routine. Our team prioritizes prompt and reliable service, working diligently to schedule appointments at your convenience and provide efficient repairs.
Quality Repairs and Genuine Parts:
At 5 Star Appliance Repair, we use only genuine Kenmore parts sourced directly from authorized suppliers. This ensures the highest quality repairs and preserves the integrity of your appliance. Our commitment to using genuine parts sets us apart and ensures optimal performance.
We take pride in exceeding customer expectations and ensuring their complete satisfaction. Our friendly and professional technicians go the extra mile to address your concerns and provide reliable, efficient, and lasting repairs.
Contact us today for efficient and reliable repairs that will keep your Kenmore washing machine running smoothly.
5 Star Appliance Repair team:
Sears Kenmore repair Tucson, Arizona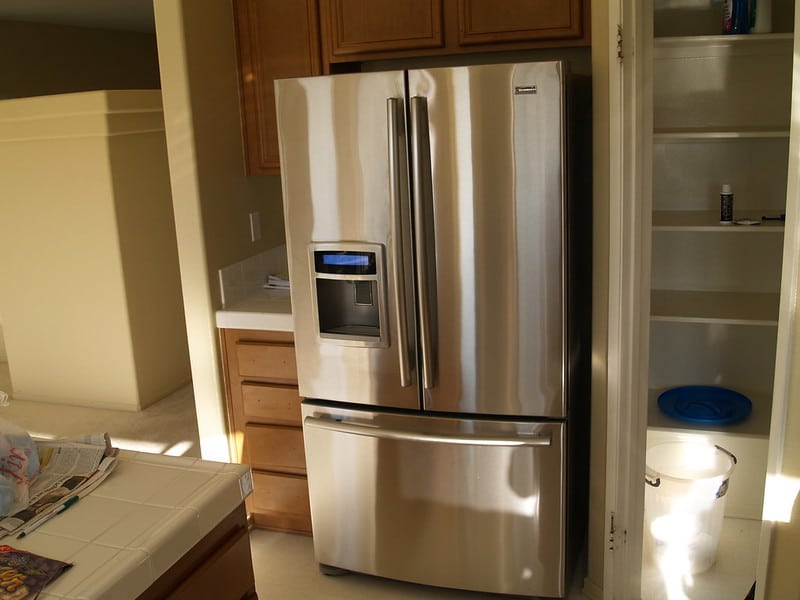 Proper care is essential for maintaining the performance and longevity of your Kenmore refrigerator. Here are some helpful tips, along with the benefits of professional Kenmore refrigerator service, to keep your appliance in optimal condition:
Regular Cleaning: Clean the interior and exterior of your Kenmore refrigerator regularly using mild detergent and water. This helps maintain a hygienic environment for your food and keeps the appliance looking clean and presentable.

Coils and Vents: Vacuum or brush the coils and vents of your Kenmore refrigerator to remove dust and debris. This ensures proper airflow and efficient cooling, preventing strain on the appliance and reducing energy consumption.

Door Seals: Check the door seals for any signs of wear or damage. Replace worn-out seals to maintain a tight seal, preventing cold air leaks and ensuring optimal cooling performance.

Proper Food Storage: Organize your food items to allow for proper airflow within the refrigerator. Avoid overloading the shelves and ensure that food is adequately spaced to facilitate efficient cooling.

Temperature Settings: Monitor and adjust the temperature settings of your Kenmore refrigerator based on your specific needs and the manufacturer's recommendations. This helps maintain the ideal temperature for food preservation and energy efficiency.

Defrosting: If you have a manual-defrost model, regularly defrost the freezer compartment to prevent excessive ice buildup. This ensures proper cooling and prevents airflow obstructions.

Avoid Placing Hot Food: Allow hot or warm food to cool before placing it in the refrigerator. Placing hot items directly into the appliance can raise the internal temperature and strain the cooling system.

Ventilation: Ensure that your Kenmore refrigerator has proper ventilation by leaving space between the appliance and surrounding walls or cabinets. This promotes optimal airflow and prevents overheating.

Professional Maintenance: Schedule regular professional Kenmore refrigerator service to address any potential issues and ensure optimal performance. Certified technicians have the expertise to detect and resolve problems, prolonging the lifespan of your appliance.
By following these helpful tips and investing in professional Kenmore refrigerator service, you can ensure that your appliance remains in optimal condition. Regular care and maintenance not only improve the longevity and performance of your Kenmore refrigerator but also contribute to energy efficiency and the preservation of your food.
5 Star Appliance Repair team:
Kenmore appliance repair Tucson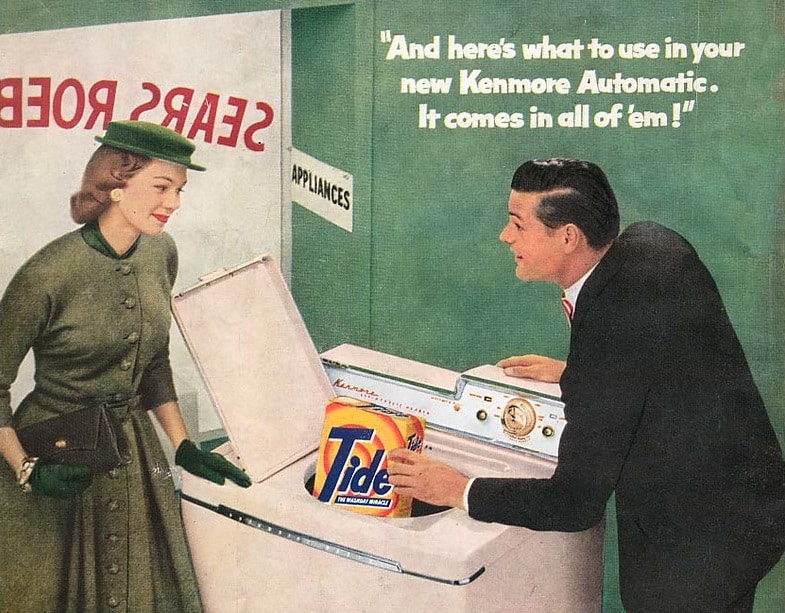 Are you facing your Kenmore washing machine repair? Don't worry, we've got you covered! In this post, we'll share some valuable tips to help you troubleshoot and repair common issues with your Kenmore washing machine. With a little knowledge and a few simple steps, you can potentially save time and money by fixing the problem yourself.
Diagnose the Problem:
Before diving into any repairs, it's crucial to identify the root cause of the issue. Is the machine not spinning, not draining, or producing strange noises? Understanding the problem will guide you towards the appropriate solution.
Check for Common Issues:
There are several common problems that Kenmore washing machines may encounter. These include clogged drain hoses, malfunctioning water inlet valves, faulty motor couplers, or worn-out belts. We'll provide guidance on how to inspect and address each of these issues effectively.
Safety First:
Always prioritize your safety when working with any appliance. Make sure to unplug the washing machine before attempting any repairs. If you're unsure or uncomfortable with handling certain components, it's best to seek professional assistance.
Gather the Right Tools:
Having the proper tools on hand will make the repair process smoother. Some commonly used tools for Kenmore washing machine repairs include a screwdriver set, pliers, a multimeter, and a socket wrench. These tools will help you disassemble the machine and access the necessary parts.
Utilize Reliable Resources:
Kenmore washing machines have their own unique features and specifications. Refer to the manufacturer's manual or online resources for specific instructions and diagrams related to your model. Online forums and video tutorials can also provide helpful insights and step-by-step guidance.
Take Preventive Measures:
Once you've successfully repaired your Kenmore washing machine, it's essential to implement preventive measures to avoid future problems. Regularly clean and maintain the machine, follow recommended usage guidelines, and promptly address any minor issues before they escalate.
Repairing your Kenmore washing machine doesn't have to be a daunting task. By following these essential tips, you can troubleshoot and fix common problems, potentially saving time and money. Remember to prioritize safety, gather the right tools, and utilize reliable resources for guidance. However, for complex issues or if you're unsure about any repairs, it's always recommended to consult a professional appliance repair service for assistance.
Note: It's important to exercise caution and ensure your actions comply with the warranty terms and conditions provided by Kenmore or authorized service centers.
5 Star Appliance Repair team: kenmore washing machine repair Tucson
APPLIANCE REPAIR TUCSON, ARIZONA
Appliance services in Tucson, family owned and operated
Fixing household appliances for 15 years
Urgent repairs, most done in under 2 hours
Excellent customer service
Fast and friendly, reliable and skilled repairmen
Low diagnostics fee, waived with repairs
Quality appliance parts for all major brands
Reasonable price and honest professional advice
Highly recommended by Tucson homeowners
Better Business Bureau Accredited Company
1000

satisfied customers

24/7

booking online

90 days

parts and labor guarantee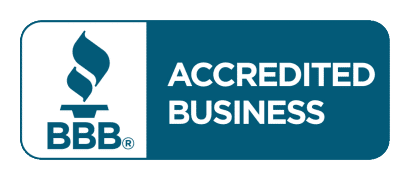 Some reviews from our customers
kenmore refrigerator service
Prompt response. The work was done quickly and the problem was resolved. The appointment was made easily and the technician was efficient and explained everything he was doing as well as the repair work that was necessary. The refrigerator is working fine. The cost was reasonable.
kenmore washing machine repair
Easy to make an appointment online. Igor was very professional and let us know when he was on his way. His level of expertise was outstanding and he saved us from buying a new washer! We'd definitely use 5 star again!
1. Book
Book online or call our appliance service center to schedule the best time for us to drop by.
2. Confirm
We will call you 30 mins
in advance to confirm your appointment. 
3. Diagnose
Our experienced technician will diagnose the issue, explain your choices, and give you an estimate.
4. Repair
We carry most appliance parts with us, if we need something extra, we'll run to our warehouse, and return asap to finish the job.
5. Guarantee
For your piece of mind,
all our parts and labor are covered by a 90-day satisfaction guarantee.
Limited time offer: online coupon for 10% off!
Print and show this coupon to our technician to get a discount off your repair cost.
Let us make your trouble go away like it never existed!