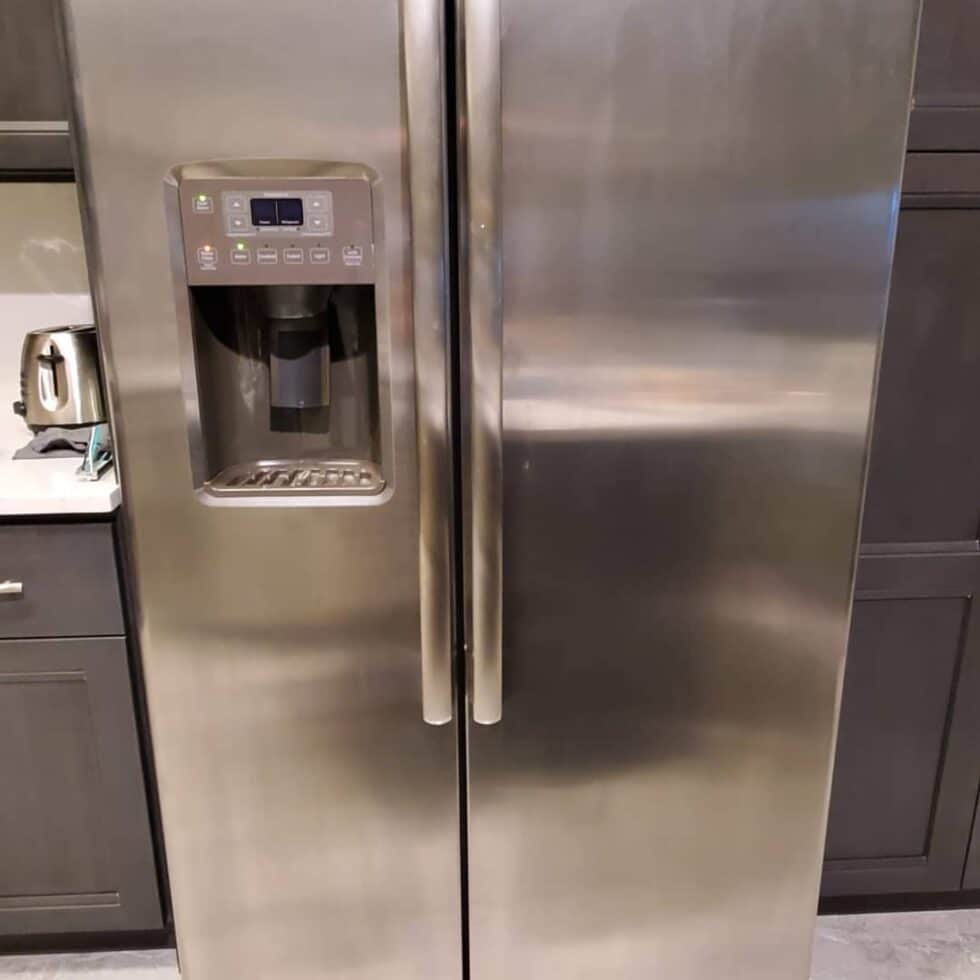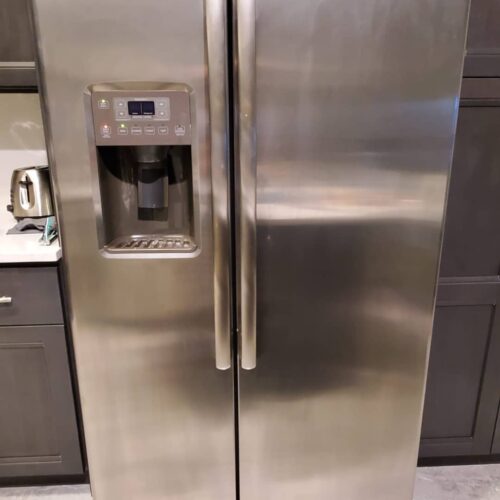 Common Refrigerator Problems and How to Fix Them
Your refrigerator is arguably the most important appliance in your kitchen. You may not think much about it while it is working normally, but you fully appreciate its importance when something goes wrong. Not cooling, not freezing (or both), water on the floor below, too cold or frosted all over or just plain dead, with no lights lit at all.
Then you start wondering how our ancestors lived without a fridge. However, most of all, you want to fix it as soon as possible and get your piece of mind back.
The old refrigerators used to survive for decades in a row – you can still find some 50s and 60s models running on some kitchens happily and consistently. They were simple in design and built to last. The newer models are much more sophisticated, full of useful features and high-tech parts, and as a result – not as reliable. Still, most modern fridges are supposed to last for a few years without much problems. However, as they suffer from daily wear-and-tear, just like any other home appliance (or more), they bound to require some kind of service eventually.
REFRIGERATOR REPAIR TUCSON, ARIZONA
Appliance services in Tucson, family owned and operated
Fixing household appliances for 15 years
Urgent repairs, most done in under 2 hours
Excellent customer service
Fast and friendly, reliable and skilled repairmen
Low diagnostics fee, waived with repairs
Quality appliance parts for all major brands
Reasonable price and honest professional advice
Highly recommended by Tucson homeowners
Better Business Bureau Accredited Company
1000

satisfied customers

24/7

booking online

90 days

parts and labor guarantee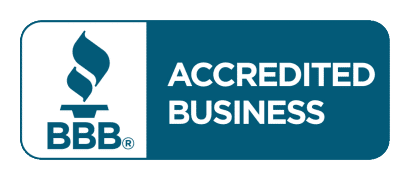 TUCSON REFRIGERATOR REPAIR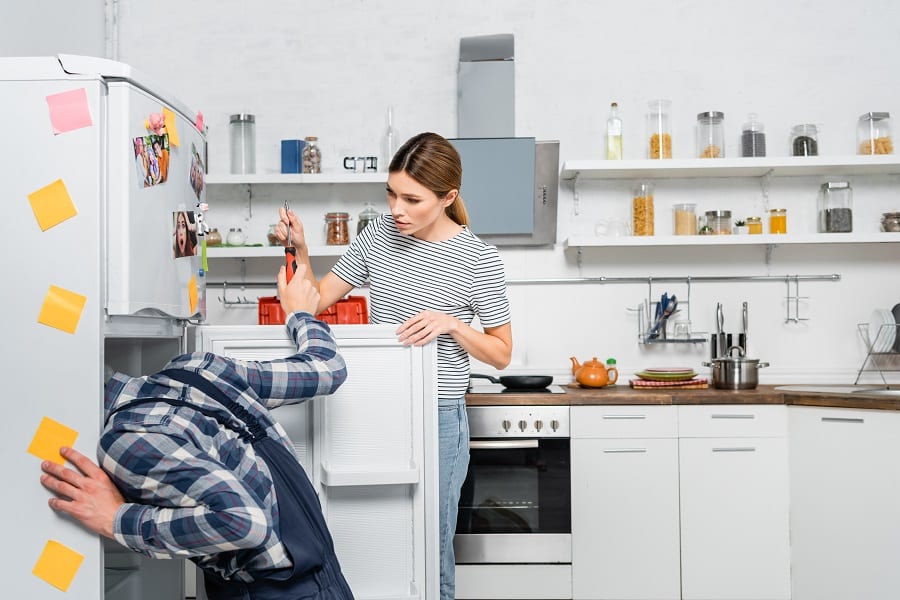 When it comes to refrigerator repairs in Tucson, certain components can be particularly costly to fix, impacting both your wallet and the appliance's functionality. While compressor, condenser, and evaporator coil repairs tend to be the most expensive, 5 Star Appliance Repair refrains from handling these due to their high liability and limited success rates. However, several other parts within your refrigerator can also incur significant costs when malfunctioning, necessitating professional attention from appliance repair men.
Electronic components
One of the potential costly repairs lies in electronic components, including control boards and sensors. Problems with these components can hinder the refrigerator's functionality. Repairing or replacing faulty electronic parts might range from $150 to $600, depending on the specific component and model of the refrigerator.
Lighting system
Another common issue involves the lighting system within the refrigerator. Faulty lights might seem minor but can be surprisingly expensive to fix. Repair costs for replacing refrigerator lights can range from $50 to $300.
Mechanical components
Mechanical components such as the ice maker assembly can also present challenges. Issues with ice makers, including jammed mechanisms or malfunctioning motors, often require professional attention. Repairing or replacing faulty ice makers can cost between $150 to $500, depending on the complexity of the repair and the ice maker model.
Fans, switches, seals, etc.
Additionally, issues with other mechanical parts like fans, switches, or seals might lead to increased repair expenses, ranging from $100 to $300, depending on the specific part and its complexity.
Efficient and affordable refrigerator repair
For Tucson residents facing these intricate refrigerator issues, consulting an experienced 'appliance repair specialist' like 5 Star Appliance Repair is essential. With over 15 years of expertise in addressing various refrigerator malfunctions, our specialists excel in diagnosing and resolving electronic, mechanical, and ice maker-related problems, ensuring efficient repairs tailored to your specific appliance model.
At 5 Star Appliance Repair, our commitment to quality service is underscored by numerous 5-star reviews on Google, Yelp, and BBB. These reviews not only attest to our expertise but also highlight our affordability, as we keep our prices low through efficient business practices. Our dedication to providing cost-effective solutions without compromising quality is evident in the satisfaction of our customers.
Reach out to 5 Star Appliance Repair for reliable, high-quality, and affordable refrigerator repairs in Tucson. Our skilled technicians offer comprehensive solutions, addressing electronic, mechanical, and ice maker-related problems with precision and expertise, ensuring efficient repairs that won't break the bank.
#RefrigeratorRepairTucson #TucsonApplianceRepair #5StarService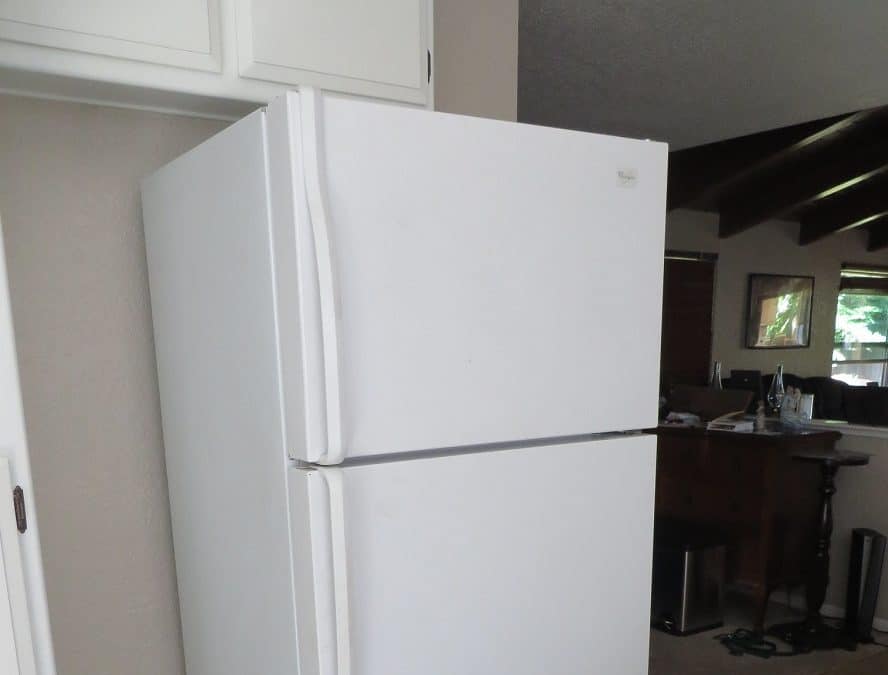 Living in Tucson, Arizona, we know that our refrigerators play a crucial role in our daily lives. However, the extreme desert heat can pose unique challenges for keeping our food fresh and our appliances running smoothly. In this post, we'll explore some common local refrigerator issues and share tips on how to deal with them. We'll also take a closer look at Whirlpool refrigerators, their history, and the specific problems they may face, along with their symptoms. And when it comes to reliable refrigerator repair in Tucson, 5 Star Appliance Repair stands as your best choice.
Local Refrigerator Issues and Tips:
Heat and Humidity: Tucson's scorching summers can make refrigerators work overtime. To combat this, ensure that your refrigerator's coils are clean, and the seals are airtight. Dirty coils can lead to inefficient cooling, and a compromised seal can let warm air in.
Power Outages: Monsoons and thunderstorms can sometimes lead to power outages. Consider investing in a surge protector for your refrigerator to safeguard it from electrical surges when the power returns.
Dust and Debris: The desert environment means there's plenty of dust in the air. Regularly clean the condenser coils at the back or underneath your refrigerator to maintain its efficiency.
Whirlpool: A Reliable Brand with a History:
Whirlpool has been a trusted name in the appliance industry for over a century. Known for their quality and innovation, Whirlpool refrigerators have become a staple in many Tucson homes. With a commitment to energy efficiency and cutting-edge technology, Whirlpool continues to deliver reliable appliances that keep our food fresh and our lives convenient.
Common Whirlpool Refrigerator Problems and Symptoms:
Temperature Fluctuations: If your Whirlpool refrigerator can't maintain a consistent temperature, your food is at risk. Signs include food spoilage or freezing, and you might notice odd noises from the compressor.
Ice and Water Dispenser Issues: Problems with the ice maker or water dispenser can be frustrating. If you experience issues with ice production or water flow, it's time to have it checked.
Leaking Water: Puddles of water around your refrigerator could be due to a clogged defrost drain or a damaged water line. Addressing this issue promptly is essential to prevent further damage.
Noisy Operation: Unusual sounds like clicking, buzzing, or grinding can indicate a problem with components like the evaporator fan, condenser fan, or compressor.
5 Star Appliance Repair: Your Best Choice for Fridge Repair:
When it comes to Whirlpool refrigerator repair in Tucson, 5 Star Appliance Repair is your trusted partner. Our experienced technicians are well-versed in Whirlpool appliances and can quickly diagnose and repair any issues. We understand the importance of a functioning refrigerator in our desert climate, and we're committed to ensuring that your appliance runs smoothly, keeping your food fresh and your home comfortable.
We're here to keep your Whirlpool refrigerator running at its best, so you can enjoy reliable cooling year-round.
#RefrigeratorRepairTucson #TucsonApplianceRepair #5StarService
REFRIGERATOR REPAIR TUCSON VIDEOS:
Some recent Google Reviews from our customers:
We had a Samsung refrigerator go out on Friday/Saturday and called on Saturday morning at 08:10 and left a message that we needed a refrigerator repair. Igor returned our call within 15 minutes and we arranged a repair call. He gave us a Time frame, but showed up 2 hours early, which he said he might. Well, he is very polite, efficient and professional, made the repair and took the time to make us feel comfortable with him and his service. VERY HAPPY*****.
Whirlpool refrigerator repair
My refrigerator was leaking water on the floor. I called several appliances repair companies and most were booked out 10 days or more. I was able to get appointment in 2 days. The repairman (Vitaliy) called 45 mins prior to his arrival. He was on time, very professional. The water line to my icemaker was leaking. He noticed that there was no water line shut off valve. He fixed the water line and placed a water valve on the line. It took him about 20mins. The cost was very reasonable and would definitely use 5 star appliance repair again.
REFRIGERATOR REPAIR TUCSON
THE WAY WE WORK
1. Book
Book online or call our appliance service center to schedule the best time for us to drop by.
2. Confirm
We will call you 30 mins
in advance to confirm your appointment. 
3. Diagnose
Our experienced technician will diagnose the issue, explain your choices, and give you an estimate.
4. Repair
We carry most appliance parts with us, if we need something extra, we'll run to our warehouse, and return asap to finish the job.
5. Guarantee
For your piece of mind,
all our parts and labor are covered by a 90-day satisfaction guarantee.
Limited time offer: online coupon for 10% off!
Print and show this coupon to our appliance repair technician to get a discount off your repair cost.
Let us make your trouble go away like it never existed!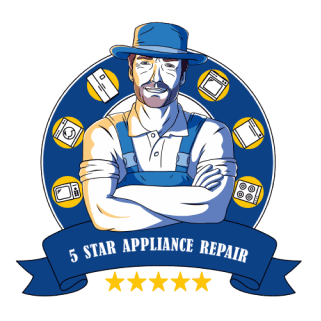 Refrigerator Repair Tucson
If you fridge is misbehaving, you need to first assess the situation and symptoms. Some problems are easy to fix without the help of a refrigerator repair appliance repair technicians. Others require professional diagnostics and repair.
Common Problems with Refrigerators in Tucson:
The fridge is running constantly or turning on and off too frequently
Apart from the noise and heat it produces under this condition, your refrigerator is also using up too much electricity and the running parts are wearing out.
This is often caused by the buildup of dust inside the unit's condenser coils. You can quickly check it by unplugging your fridge and checking the coils, which are often located at the back in the bottom of the unit.
If the problem doesn't go away, check if your temperature control is set too low. Adjust the controls to see if this ends the constant cycling. If all fails, call your local refrigerator repair technician.
Refrigerator leaks water
Most common causes of water leaks are blocked defrost drain, or a clogged (frozen) water supply line.
The defrost drain can be clogged by food particles or other debris from the defrost area. The drain hose is usually located inside and toward the back of your fridge. Examine it and try to flush it with warm soapy water. If you still see some clogs, you may want to remove them by hand, or use a thin bottle brush to clean them.
If your water supply is blocked or frozen, you need to unplug the fridge and see if your shut-off valve is closed. Examine your water line; look for any tears or cracks/breaks. If you find any, the line needs to be replaced. If there's any clog or debris visible, it needs to be flushed and cleaned by professional technician.
Ice buildup in freezer
The freezer compartment of your refrigerator is designed to keep your food frozen at a very low temperature, but it shouldn't have much of ice buildup on its walls.
When you have a significant ice buildup that means the humidity inside the freezer is too high. That is usually caused by excessive room air entering the freezer. If you keep your freezer door closed most of the time, check if there's any breaks or gaps in the door seal area. If the seal is broken, it needs to be replaced. If this doesn't help, seek professional refrigerator repair service.
Water dispenser stopped working
There can be many reasons for this malfunction. The water tub in your fridge door may be frozen, blocking the water flow. This problem is easy to fix: just disconnect the tub and thaw it, to let water flow through again.
If this don't work, you may have a broken water inlet valve. This valve opens to supply the water to your dispenser, but may be defective and stop working. On the other hand, the valve may be OK, but your system water pressure is not high enough to push the water through the valve. If you checked the pressure and it is at least 20psi, call a professional repairman service to troubleshoot further causes.
Your refrigerator is warm or hot from outside
This is very alarming signal, as normally your fridge is designed to stay cool from outside. If you fridge feels warm outside, don't wait for it to go away – try to find and fix the problem as soon as possible.
This condition is often caused by a problem with your fridge condenser coils. Unplug your fridge, locate the coils behind your fridge and clean them from any debris and clogs. While there, check the condenser fan motor, if it is running properly. This problem may be difficult to diagnose and will require special equipment and a knowledgeable repair person to fix.
Refrigerator is producing unusual or too much noise
Modern refrigerators are designed to run very quietly, hardly making any noise at all. If you notice a higher level on noise or unusual sounds from your fridge that may be a sign of a problem.
There are two fans in the most refrigeration systems that produce sound: the condenser fan and the evaporator fan. The former cools the condenser coils, while the latter brings the air to the freezer's evaporation system, when the compressor is running. They work together at the same time and an issue with one (or both) can make your fridge very loud.
You can visually inspect these fans and their motors, to see if there's any visible defects (make sure to unplug your fridge first). If you find anything, they need to be repaired or replaced, before they cause more problems. In any case find a reliable refrigerator repair service to diagnose and fix the noisy fridge.
Fresh food compartment is too warm
Your freezer's evaporator fan is designed to move the cold air from your freezer, through a diffuser and into the fresh food compartment in the refrigerator. The diffuser is located at the back of the fresh food section. If your evaporator fan is running (you can hear its sound), and you feel the air is flowing through the freezer vents, but your fresh food compartment is still warm, the diffuser duct may be clogged with ice. This is caused sometimes by leaving the door opened for a long time, or by some other conditions. The clog prevents the air from passing through and cooling your compartment. This can be taken care of by defrosting your fridge and cleaning the diffuser and air ducts.
If, on the other hand, you cannot hear your evaporator fan or hear an unusual noise from that area, it may be time to replace your fan motor.
Whatever the situation may be, you can rely on 5 Star Appliance Repair for an honest and professional appliance repair.
Schedule Your Tucson Refrigerator Repair Appointment 
Schedule you appointment with us by phone or online and we will send an experienced repairman to quickly diagnose the problem, discuss the alternatives and determine the best way to handle the situations.