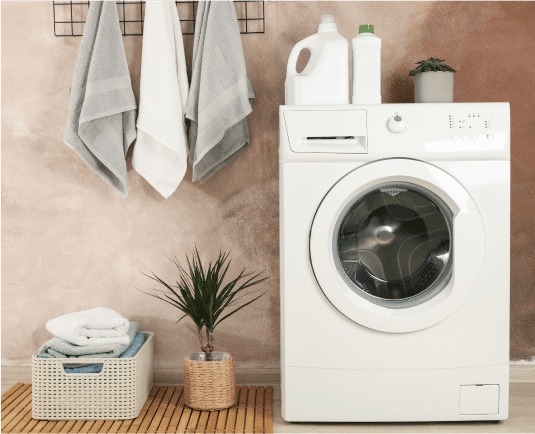 Considering the hustle and bustle of each day, a washing machine is essential to the health of a smooth-running household.
 With a washer in the home, doing laundry becomes easier and you can incorporate doing laundry into your daily home routine and don't have to run to the nearest laundromat to get clean clothes.  
 However, there can be occasional maintenance problems with the washing machine.  In these cases, you need a professional and reliable company to come in and troubleshoot the problem and handle the repair.
 The initial response of the homeowner when washer maintenance issues occur is to do a Google search for "washing machine repair tucson"  and call a random appliance repair service. But you have to be cautious because there are many inexperienced washer repair services in the area.
 5 Star Appliance Repair out-performs other washing machine repair services in cost, scheduling, reliability, and guarantees.  With five-star ratings from our existing clients and positive reviews, we're certain that 5 Star Appliance Repair can give your washers and dryers the best repair possible.
Some reviews from our customers
Scheduling was flexible. Technician, Vitally was quick to diagnose problem and followed up with a quick repair. Prices were very fair.
LG washing machine repairs
Awesome experience. Booked online appointment Saturday morning, Igor called to ask if he could come early, and diagnosed the problem of a leaky washing machine in less than a minute. Very professional and very efficient. Will call 5 Star for all my appliance repairs…suggest you do the same.
WASHING MACHINE REPAIR TUCSON, ARIZONA
Appliance services in Tucson, family owned and operated
Fixing household appliances for 15 years
Urgent repairs, most done in under 2 hours
Excellent customer service
Fast and friendly, reliable and skilled repairmen
Low diagnostics fee, waived with repairs
Quality appliance parts for all major brands
Reasonable price and honest professional advice
Highly recommended by Tucson homeowners
Better Business Bureau Accredited Company
1000

satisfied customers

24/7

booking online

90 days

parts and labor guarantee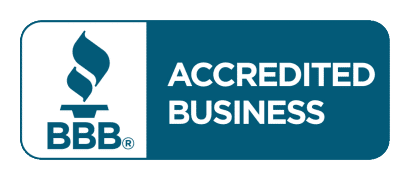 TUCSON

WASHING MACHINE

 REPAIR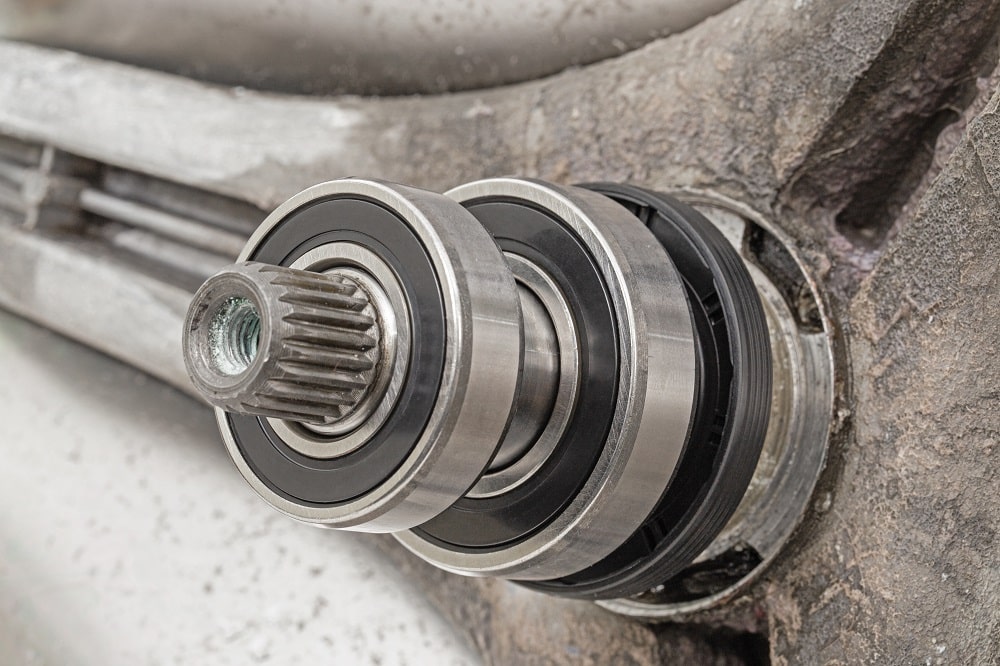 Tucson, Arizona, with its breathtaking desert landscapes and abundant sunshine, is a wonderful place to call home. However, living in the desert also brings its own set of challenges, including hard water. Hard water is water that is rich in minerals like calcium and magnesium. While it's safe to drink, it can wreak havoc on your home appliances, including your washer and dryer. In this article, we'll explore the impact of Tucson's hard water on
washer and dryer repair
and what you can do to protect your investments.
The Hard Truth About Hard Water
Tucson's tap water is notorious for its hardness. This means it contains a higher concentration of minerals that can accumulate in your appliances over time. Here's how hard water can affect your washer and dryer:
1. Scale Buildup
Over time, the minerals in hard water can form scale deposits inside your appliances. In your washing machine, these deposits can clog pipes and reduce water flow, affecting the efficiency of your machine. In your dryer, scale buildup can affect the heating element, making it less effective.
2. Reduced Efficiency
When scale builds up in your washing machine, it requires more energy and water to do the same job. This leads to increased energy and water bills, which can hit your wallet hard in Tucson's hot climate.
3. Shortened Lifespan
The scale buildup caused by hard water can also lead to more frequent breakdowns and a shorter lifespan for your appliances. Replacing a washer or dryer can be a significant expense, so it's essential to take steps to protect them.
Protecting Your Washer and Dryer
The good news is that there are steps you can take to combat the effects of hard water and extend the life of your washer and dryer:
1. Water Softener
Consider installing a water softener in your home. These devices remove the minerals responsible for hardness, ensuring that only soft water enters your appliances.
2. Regular Maintenance
Stay on top of maintenance tasks for your washer and dryer. Clean lint filters, inspect hoses, and clear any scale buildup as needed. Regular maintenance can catch problems early and prevent breakdowns.
3. Scale Removers
Use commercial scale removers designed for washing machines and dryers. These products can help dissolve and remove scale deposits.
4. Professional Servicing
Schedule periodic professional servicing for your appliances. Technicians can disassemble your machines to remove scale buildup and perform necessary maintenance to keep them running smoothly. In Tucson's hard water conditions, protecting your washer and dryer from scale buildup is essential for maintaining efficiency and prolonging their lifespan. By taking proactive steps and investing in water softening solutions, you can enjoy the convenience of well-functioning appliances and keep your home running smoothly in the heart of the desert.
#WasherAndDryerRepairTucson #TucsonApplianceRepair #5StarService
Washing machine repair Tucson
1. Book
Book online or call our appliance service center to schedule the best time for us to drop by.
2. Confirm
We will call you 30 mins
in advance to confirm your appointment. 
3. Diagnose
Our experienced technician will diagnose the issue, explain your choices, and give you an estimate.
4. Repair
We carry most appliance parts with us, if we need something extra, we'll run to our warehouse, and return asap to finish the job.
5. Guarantee
For your piece of mind,
all our parts and labor are covered by a 90-day satisfaction guarantee.
Limited time offer: online coupon for 10% off!
Print and show this coupon to our technician to get a discount off your repair cost.
Let us make your trouble go away like it never existed!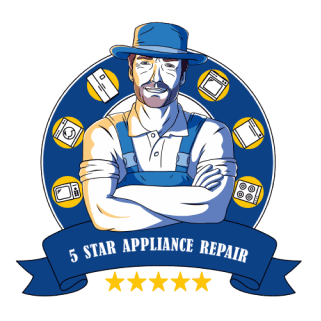 Washing machine repair tucson:
How Do You Know When Your Washer is Broken?
As part of our service, 5 Star Appliance Repair technicians educate our customers how to know when their washer is faulty, so they can determine when to call a washing machine repair service.
 For instance, you need a washer repair service in Tucson when:
Your washer produces banging or weird noises during operation.
The water in your washing machine will not drain.
The washer stops operation in the middle of a cycle.
The  door stays locked and refuses to open.
When you face these or other challenges with your washing machine, 5 Star Appliance Repair can come to your house to fix whatever problems you may be having. Clients trust 5 Star Appliance Repair for cost, scheduling, reliability and guarantees.
Why Choose 5 Star Appliance Repair in Tucson, Arizona?
Many factors differentiate us from the rest. Simply put, we're the best in the business!  
Here are a few reasons why you should choose us to put your washing machine back in working order:
●     
Family-owned and operated in Tucson
What could be better than doing business with a family-owned firm? One of the perks of this is that you get to avoid too much paperwork as with other washing machine repair services. A family-owned repair service in Tucson is more likely to have spent many years in Tucson. This implies that your location anywhere in Tucson is not a barrier. You're not dealing with a large, faceless corporation, but directly with a local family dedicated to providing you with the most efficient, cost-effective, guaranteed repair service available.
●     
Fixing home appliances for 15 years
The amount of experience in every profession cannot be overemphasized. There are indeed many professionals but what you don't get is experience.
While there are many appliance repair technicians in Tucson  you cannot be sure of the time they've spent in service. And experience cannot be obtained in one day. If what you want is a washer repair Tucson service that can handle your job without any hitch and with expertise, 5 Star Appliance Repair is your best decision.
For 15 years and counting, 5 Star Appliance Repair has the experience to get the job done.
●     
Urgent repairs, most done in under 2 hours
Looking for that one washer repair service that can get your washing machine running before you leave for work? We're the one washer and dryer repair Tucson service that can do it.
Our technicians are experienced and well trained.  We arrive at the location, assess the situation and get to work immediately. We're quite aware of our customer's busy schedules, so we try to avoid any delays. We have a track record of being on time and over-delivering to our clients.
And if you're wondering if we can get the best job done within 2 hours, our positive customer reviews can clear your doubts. 
●     
Excellent Customer Services
At 5 Star Appliance Repair, we're not only well trained in providing professional washing machine services in your home,  we have a response team always available to answer your calls, messages and emails in our office. The office coordinates scheduling and dispatching so you have quick and reliable service.
All of our technicians and office staff are well aware that punctuality is the soul of business. So, our company works diligently to schedule appropriately and to arrive on time.  5 Star Appliance Repair never wants to put our clients through the torture of waiting too long for a scheduled appointment.
Our customers are our priority so we do everything possible to not inconvenience them. We're available from 6:30am to 8pm Monday through Saturday.
●     
Friendly, reliable, and skilled repairmen
Many times, clients are afraid to leave their property and/or kids with some repairmen in the house.
Our technicians are as equally skilled in human relations as well as they are in washer repair. Our technicians approach our clients with a friendly smile  and the appropriate tools in hand. We're tested, trusted, and reliable to carry out our business with expertise and professionalism.
●     
Reasonable price and honest professional advice
Sometimes, your washing machine may not need an all-out repair, maybe some advice on what and what not to do is all you need to get your washing machine working. We can provide that advice to you.
As far as pricing, 5 Star Appliance Repair does not believe in charging our clients exorbitant fees. We believe that by rendering professional advice to the customer and walking them through the entire budget of the appliance repair, we can come to a consensus and strike a good deal.
Our customers can expect to receive the best professional advice and price from the best washing machine repair tucson company.  And we deliver!
How We Work With The Customer At 5 Star Appliance Repair
5 Star Appliance Repair does its best work to suit our client's needs. We've adopted a 5-point process:
Book and confirm an appointment with us

Dispatch and diagnose

Agree with a cost-effective repair estimate

Repair

Provide a guarantee
Book and confirm an appointment with us
To book an appointment with us call our service center at 1-520-549-5555. Our response team is always ready to receive your calls. Or, you can contact us online.  Use our Book Now Link to book an appointment. We'll respond to your contact promptly and create a workable plan that agrees with your schedule to confirm an appointment.
A date and time that's convenient for you is our priority.
●     
We dispatch and diagnose the situation
We dispatch our repair technician to diagnose your washing machine issues. After arrival, the technician evaluates the situation and then informs the customer of the diagnosis and offers repair options.
●     
Agree with a cost-effective repair estimate
After discussing the repair assessment and repair options, we provide an estimate for the repair.  Often there are repair options.  We consider our customer's choices, guided by our professional advice, to arrive at a suitable agreement.  We offer an estimate that is cost-effective for the customer and with 5 Star Appliance Repair.
●     
Repair
After diagnosis and agreed upon cost estimate, we go straight to the repair process. This is the easiest part of the job for us. We carry most of the common appliance parts in our vehicles so that we don't waste our client's time going to stores to obtain them. However, there are occasions when we might not have everything in the vehicle so we will have to leave and return with the necessary repair part.  Obviously, we advise the customer when these uncommon situations arise.
●     
Provide a guarantee
To build trust and bond with our customers, 5 Star Appliance Repair offers a 90-day satisfaction guarantee for our clients. This is to put your mind at ease and to remind you that we support our work. Most of the time, we don't get a call back within these 90 days because our job is done to the complete satisfaction of our customers. 
In cases where we are called back, you don't have to worry about paying extra fees because one of the perks of choosing 5 Star Appliance Repair is a 90-day satisfaction guarantee.