About 5 STAR APPLIANCE REPAIR
Tucson Appliance Repair Company
We are a small, but dedicated appliance repair company with many years of experience fixing home appliances in Tucson, Arizona.
Our mission is to apply our knowledge of business management and appliance repairs to benefit local community with excellent service and low prices.
— Fixing appliances is what we do, restoring peace of mind is who we are!
Appliance services in Tucson, family owned and operated
Fixing home appliances for 15 years
Urgent repairs, most done in under 2 hours
Excellent customer service
Friendly, reliable and skilled repairmen
Low diagnostics fee, waived with repairs
Quality appliance parts for all domestic brands
Reasonable price and honest professional advice
Better Business Bureau Accredited Company
1000

satisfied customers

24/7

booking online

90 days

parts and labor guarantee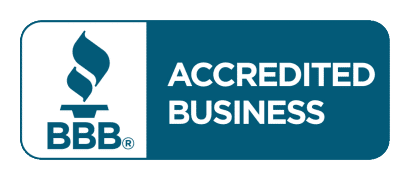 We are living in difficult times.
In times like these, the best and the worst is coming to the surface. These are the times to reflect upon ourselves and upon each other and see what needs to be improved. It is in times like these, the best ideas and ventures are coming to the light.
We are living times when customer care goes down the drain, when people are offered to communicate with senseless robots and programs, when even smallest local affairs are handled by large nationwide corporations with hours of "on-hold" waiting time.
We believe it's about time we turn back to our roots, do the right thing the old-fashioned way, and regain what we've lost in our chase for efficiency and optimization.
That is why we choose to be a small, family operated, local appliance repair company to support Tucson's residential community in the times of need. We always go where we are needed the most.
If your fridge is not cooling or not freezing anymore, or the washer is not draining or not spinning or the dryer emits burning smells or strange sounds, if you microwave door is stuck, or your oven is overheating, or the cook top is not igniting – we come and fix it quickly and efficiently.  
We have just a handful of technicians, but every one of them is a friend who we know for years. We share the same vision – to help people in their needs, the best way we can, and create a positive experience along the way.
We focus on major home appliances and cover most zip codes in Tucson, Oro Valley and Vail in Arizona. If you are reading this, chances are you have a home appliance that needs repair. We are here to help!
Just contact us by any convenient means and we will be there to do the repairs (cause we care! 🙂
URGENT
Same or next day repairs, most done in 2 hours
QUALITY
High-quality parts for your home appliance
PRICE
Low diagnostics fee and reasonable price
SERVICE
Friendly, reliable and skilled technicians
LET'S GET IN TOUCH
Feel free to reach out. We'd love to help you fix your appliance!
1306 S Avenida Polar,B1
Tucson, AZ 85710
24/7 booking online
and by phone
Send us a message using this form: