#1 Arizona Appliance Repair

5 Star Appliance Repair Tucson NW:
dependable Arizona appliance repair men, for your peace of mind
Arizona Appliance Repair Tucson
Welcome to 5 Star Appliance Repair Tucson NW! We are a family-owned Arizona appliance repair company. We provide household appliance repair service in Tucson, Arizona. We are dedicated to providing prompt, reliable, and affordable appliance repair services to our customers.
We have over 15 years of experience in the industry. Our skilled appliance repair men are equipped to handle repairs for a wide range of household appliances. We work with refrigerators, dishwashers, washers, dryers, ovens, stoves, and other major home appliances.
 We pride ourselves on our commitment to quality service, honesty, and professionalism. We have earned a reputation as a trusted provider of appliance repair services throughout Tucson and the surrounding areas.
 Contact us today to schedule an appointment and experience the 5 Star Appliance Repair difference!
ARIZONA APPLIANCE REPAIR
TUCSON SERVICES:
Our appliance repair Tucson services new office is located at 1955 W Grant Rd Suite F, Tucson, AZ 85745. This new location at W Grant near I-10 allows us to service our customers more efficiently. We will continue to provide you with the best appliance repair experience at your homes.
Just call us: We'll be there, cause we care: we're 5 Star Appliance Repair!
People on the west side needing appliance repair in areas such as Barrio Blue Moon, El Rio Acres, Menlo Park, Ironwood, and Saguaro Miraflores are our new neighbors.  Painted Hills Estates, Sahuaros Grandes, La Bella Angelina, Gates Pass, and Starr Pass neighborhoods will be easier to reach with our new location.
Downtown Tucson and the University area should see improved response times as well. We are just a stone's throw away from Barrio Anita, Dunbar Spring, Barrio Viejo, North University, Feldmans, Colonial Villas, Armory Park, West University, Iron Horse and those surrounding areas.
For our Arizona appliance repair customers on Tucson Northwest side, this new location offers us better access to Casa Adobes, Cortaro Farms, Continental Ranch, Marana, Oro Valley and so much more. We proudly service Tucson National Estates, Heritage Hills, Thornydale Terrace, Jupiter Foothills Estates, and Gatewood. Orangewood, Herbert Terrace, The National, Ranchos De La Canada and all adjacent areas will be close by as well.
Just because we didn't give your neighborhood a shout out doesn't mean we don't service it. Give us a call today to schedule your service.
At 5 Star Appliance Repair, we are committed to providing excellent appliance services in Tucson. We have all it takes to achieve this goal. Our appliance repair technicians have many years of experience fixing all appliance brands and makes. The goal of our office management team is to provide the best customer service experience for our clients.
We want every repaired appliance in Tucson to become someone's restored piece of mind.

We want every client to become our loyal customer in the years to come.

We want our appliance guys to become your personal advisors and trusted friends..
To ensure quality Arizona appliance repair Tucson services we use original appliance parts and electronic boards.
 That allows us to give you a 90-day parts and labor warranty on every repair we do for you.
 We provide appliance repair services in Tucson, Oro Valley, and Vail.
 Call our appliance service center today at (520) 314 5555. Our friendly dispatcher will make sure your appointment is set at a time that is most convenient for you. Alternatively, book your appointment online – just fill up a short form, find the best time in the calendar, and we'll be there.
Arizona appliance repair
in Tucson: contact information
MAILING ADDRESS
1955 W Grant Road
Suite F
Tucson, Arizona 85745
Hours of Operation
7 days appliance repair booking, online
and by phone
APPLIANCE REPAIR TUCSON SERVICES
Appliance services in Tucson, family owned and operated
Fixing household appliances for 15 years
Urgent repairs, most done in under 2 hours
Excellent customer service
Friendly, reliable and skilled repairmen
Low service call fee, waived with repairs
Quality appliance parts for all domestic brands
Reasonable price and honest professional advice
Highly recommended by Tucson homeowners
Better Business Bureau Accredited Company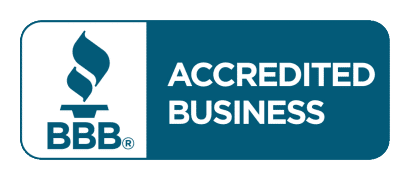 ARIZONA APPLIANCE REPAIR TUCSON BLOG:
In Tucson's desert climate, ice makers are essential appliances for keeping cool. However, they can sometimes develop issues like leaks and water-related problems. These can be particularly troublesome in a dry, arid environment like Tucson. To maintain your ice maker's performance and avoid expensive ice maker repair, consider the following tips:
Regular Cleaning:
Ice makers can accumulate mineral deposits and impurities from Tucson's hard water. Periodically clean your ice maker, paying special attention to the water inlet valve and the ice bin. This will help prevent clogs and ensure a consistent flow of water.
Inspect Water Lines:
Ensure the water supply lines are in good condition and free from damage. The heat in Tucson can affect plastic tubing, making it more prone to leaks. Regularly inspect the lines and replace any sections that show wear or damage
Maintain Proper Seals:
Gaskets and seals should form a tight, moisture-resistant barrier around your ice maker. Tucson's extreme temperatures can affect the integrity of these seals. Check them regularly and replace any that show signs of wear or damage.
Adjust Water Pressure:
Tucson's water pressure can vary. Use a water pressure regulator to keep the pressure consistent and safe. High water pressure can strain your ice maker's components, potentially leading to leaks.
Check for Leaks:
Routinely inspect the area around your ice maker for signs of leakage. Address any leaks promptly to prevent water damage and ensure your ice maker continues to operate efficiently.
By following these tips, Tucson homeowners can reduce the risk of ice maker leaks and water-related issues. Proper maintenance ensures your ice maker remains a reliable source of refreshing ice, even in the midst of the Arizona desert heat.
#IceMakerRepairTucson #TucsonApplianceRepair #5StarService
The sizzling Arizona heat can take a toll on many things, including your trusty kitchen oven. As temperatures soar in Tucson, your oven may be working harder than ever to prepare those family dinners and special treats. To ensure it continues to perform at its best in this challenging climate, and avoid major oven repairs, here are some maintenance tips to consider::
Regular Cleaning:
Heat and dust can accumulate in your oven, affecting its efficiency. Regularly cleaning the interior, especially the heating elements and fan, can help maintain its performance. Wipe down the oven's exterior to prevent dust buildup that could affect the controls.
Calibrating the Thermostat:
Tucson's scorching summers can lead to thermostat inaccuracies. To keep your oven cooking at the right temperatures, invest in an oven thermometer to verify its accuracy. If necessary, calibrate the thermostat to ensure precise cooking.
Proper Ventilation:
In the desert heat, your oven may release extra warmth into your kitchen. Ensure the kitchen is adequately ventilated to avoid overheating. If your kitchen is not well-ventilated, consider cooking during the cooler parts of the day.
Inspect Gaskets and Seals:
High temperatures can affect the oven's gaskets and seals, leading to heat loss. Regularly check for any signs of wear or damage and replace them to maintain the oven's insulation.
Optimal Preheating:
In extreme heat, it's tempting to skip preheating to save energy. However, this can result in uneven cooking. Be patient and allow your oven to preheat properly for consistent results.
Timely Repairs:
If you notice unusual sounds, temperature inconsistencies, or any other issues, don't delay seeking professional oven repair. Tucson's extreme temperatures can exacerbate problems, and timely repairs can prevent costly breakdowns.
Cover and Shade:
If your oven is located outside, protecting it from direct sunlight can reduce its exposure to the harsh Arizona sun. Consider using covers or shades when not in use.
By following these maintenance tips, you can keep your oven in top-notch condition, even in the Arizona heat. Your oven will continue to be the heart of your kitchen, serving up delightful meals for you and your loved ones, no matter how high the temperatures soar.
#OvenRepairTucson #TucsonApplianceRepair #5StarService
ARIZONA APPLIANCE REPAIR TUCSON
AZ APPLIANCE REPAIR VIDEOS:
7 ways to save money on appliance repair
Tucson Arizona appliance repair reviews
We had a refrigerator go out on Friday/Saturday and called on Saturday morning at 08:10 and left a message that we needed a refrigerator repair. Igor returned our call within 15 minutes and we arranged a repair call. He gave us a Time frame, but showed up 2 hours early, which he said he might. Well, he is very polite, efficient and professional, made the repair and took the time to make us feel comfortable with him and his service. VERY HAPPY*****.
Awesome experience. Booked online appointment Saturday morning, Igor called to ask if he could come early, and diagnosed the problem of a leaky washing machine in less than a minute. Very professional and very efficient. Will call 5 Star for all my appliance repairs…suggest you do the same.
APPLIANCE REPAIR TUCSON SERVICES
1. Book
Book online or call our appliance service center to schedule the best time for us to drop by.
2. Confirm
We will call you 30 mins
in advance to confirm your appointment. 
3. Diagnose
Our experienced technician will diagnose the issue, explain your choices, and give you an estimate.
4. Repair
We carry most appliance parts with us, if we need something extra, we'll run to our warehouse, and return asap to finish the job.
5. Guarantee
For your piece of mind,
all our parts and labor are covered by a 90-day satisfaction guarantee.
Limited time offer: online coupon for 10% off!
Print and show this coupon to our appliance repair technician to get a discount off your repair cost.
Let us make your trouble go away as if it never existed!